So how do online influencers and trendsetters attract so many followers and make such an impact online?
Is there a "formula" that they follow that helps them establish their authority and credibility.
Of course, there is!
Online influencers, like the 5 trendsetters below from the health and wellness industry, are very strategic in how they market themselves, and their product and services online.
You, too, can adopt some of their gold star tactics in your business to sell not only your products and services but to establish yourself as an online influencer.
Plan With The End In Mind – But Don't Start There
That's right, online influencers and trendsetters start with the end in mind.
They establish the end goal, or the final action that they want their prospect to take, which could be buying their book, taking their course, signing up for one on one coaching, purchasing their gadget, etc…
And then they work backward from there.  They carefully craft a marketing strategy that will create a "customer value journey" for the prospect to go.
The initial stage of the customer value journey is to build awareness and trust with a potential customer. There are 8 stages to the customer value journey.
These marketing stages or actions are essential to creating, building, and growing your customer relationships, selling your product and growing your influence online.
If you really want to turn off potential customers, then lead with your product or service and then ask your potential client to buy it right out of the gate.
Would you buy a product or service from someone you've never heard about, met or been introduced to?
Probably not.
However, if you focus on creating a relationship through awareness, engagement, excitement, ascension, advocacy and finally promotions (all 8 stages of the customer journey) then you will not only capture a sale but you will also capture if done correctly your customer's loyalty.
And that's exactly how experts create their online influence. They focus on creating "valuable" relationships. They give and give and THEN they ask their new prospect to make either a commitment with their time or wallet or both and turn them into a customer.
So, let's look at 5 steps that health and wellness trailblazers take in creating and building a new online relationship.
1. Create A Lead Magnet
A lead magnet is a front end offer of value that a potential customer wants or would benefit from.
It acts as a bridge that takes the customer from being totally unaware of you or your product and makes them stop and take notice.  This initial offer is meant to either compliment your flagship product or be a small taste of your flagship offer that you eventually want them to purchase.
It's important to remember that throughout the entire customer value journey, online influencers remain focused on their prospect, not necessarily their product.
This initial offer should serve to solve a problem that the prospect is currently experiencing. It must be perceived by the prospect as valuable or else they won't move to the next leg of the journey which is engagement.
There are a variety of lead magnets that trendsetters use to entice new prospects to stop and take notice of them such as a mini-course, video, free PDF, etc.
Your gateway offer, or lead magnet, should be under $7, or better yet FREE.
Let's check out how 5 trendsetters, in the health and wellness field, make new prospects stop and take notice of them.
Here's Dr. Mark Hyman's lead magnet for receiving a  free "house call" every Sunday night.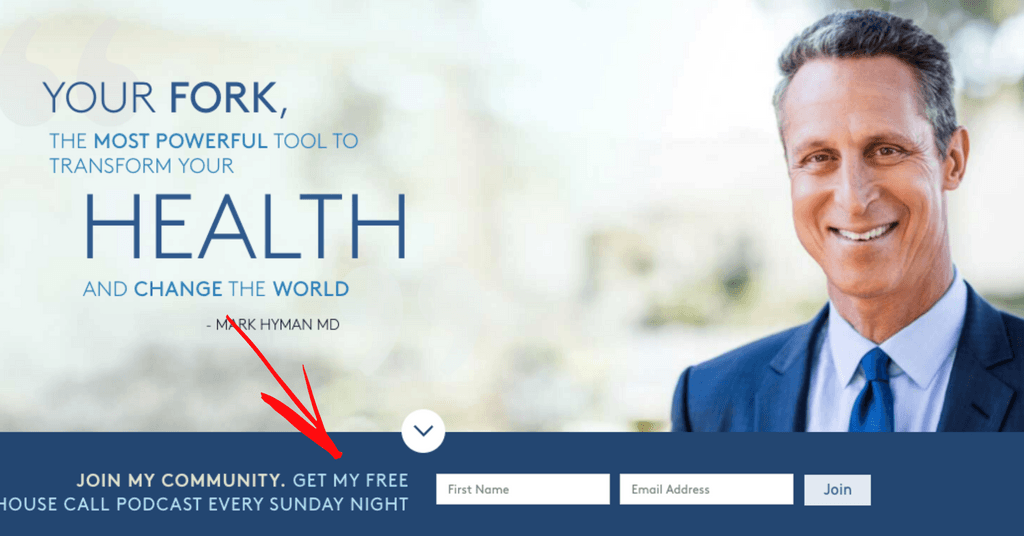 J.J Virgin offers a free 7 Day Drop and Swap Challenge with videos, meal plans, recipes and more.

For her gateway offer, Gabby Bernstein entices new prospects with an audio portion of her book. She's providing free information, value up front, to create awareness so that this new relationship will eventually lead to a book sale.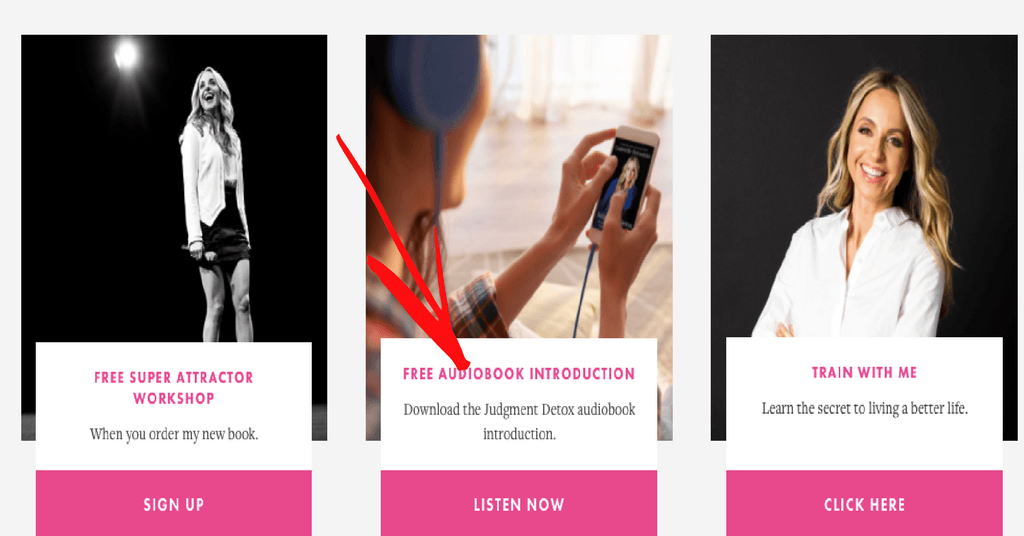 2. Focus On What Your Prospects Want
Online influencers and trendsetters join the conversation that their potential customers are already having in their head.
They're not trying to give their market what they think they need but rather what they want.
Once they've given their prospects what they wanted and established a level of trust, then they can introduce what they think would be best for them.
Online influencers aren't looking to convince prospects of something new at the beginning of this new relationship.
They're simply offering a solution to a problem that the prospect is already experiencing. The aim is to move this new relationship along.
In order to get the potential customer to engage with them, they offer a big promise around the problem that the prospect is having.
"Awaken to a life purpose and presence". Now, that's a big promise that Eckhart Tolle is offering. And, if you're feeling lost or without purpose, I'm sure that you'd want to check out his free videos and teachings.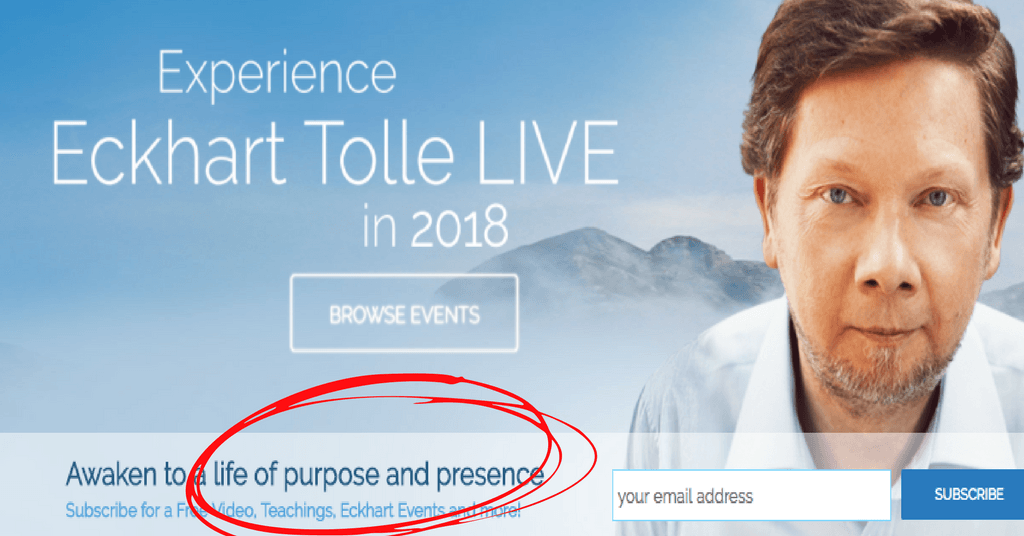 Bob Harper is promising to take you "..To The Next Level" with a no-nonsense, tough, fitness regime, in 60 days.
The prospect is already thinking that he/she needs a coach to motivate them to get better fitness results. Bob is simply joining that conversation and making his promise around that.
His lead magnet is a 30-day free trial that includes over 1000 workouts, access to a support community, and audio workouts – value, value, value! That's a very enticing offer. And if this is speaking to where you're at, I'm sure you would engage with this offer.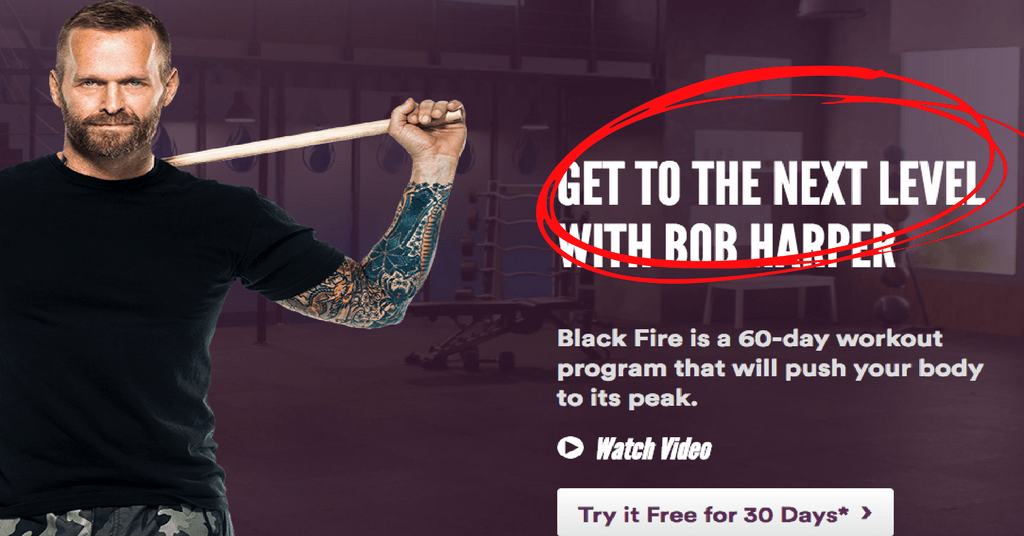 Gabby Bernstein is speaking directly to the problem her ideal client is having – they're unhappy. She's making a big promise of transforming them into "the happiest person you know."
3. Nurture The Relationship
Online influencers will test these gateway offers or lead magnets to see how well they are working.
If the offer is perceived as being something of value then the prospect with give their email in exchange for the offer? But if no email is provided, the online influencer will tweak the offer or create a new one.
So what happens next in the customer journey after the prospect opts-in for the offer?
Most health and wellness leaders, if they're serious about creating loyal customers, will continue to provide their prospects with more value through a series of emails.
An email campaign is used to move this new relationship along.  The email campaign will also help the online influencer get to know their prospect better and vice versa.
By creating more points of contact through an email campaign, the potential customer and influencer become even more familiar with each other and a new level of trust begins to take shape.
What's great about a successful email campaign is that influencers can dive deep into finding out how to best serve these new prospects. Through a series of email they can…
share success stories
ask questions
give advice and offer tips
get more personal
and much more
Here are some real email headlines that were used by these 5 online trendsetters.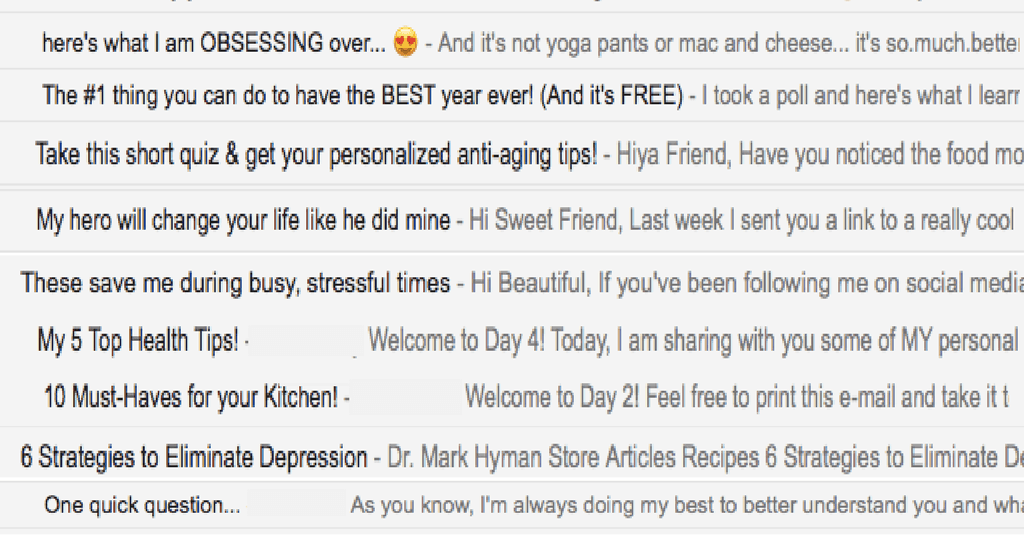 Consider the following points when crafting your email campaign:
Write like you're talking to a friend.
Show them who you are. Reveal your personality, your likes, and dislikes, what's working or not working for you.
Keep your content fresh and current.
 Surprise and delight your prospects with things that they might not have expected.
Appeal to their emotions first and logic second.
Talk about one big idea at a time. Don't confuse them with too much information.
4. Provide Proof
There are many ways that you can provide proof that what you are selling is worth the time and attention of your prospect.
If your product or service is brand new and you haven't acquired testimonials yet, try using…
Specific facts
Findings
Special Reports
Case Studies
Before and after stories and images
Information from industry leaders, doctors, professors
Display seals, awards
Show "best of" lists
J.J Virgin testimonials cover several of the points from above.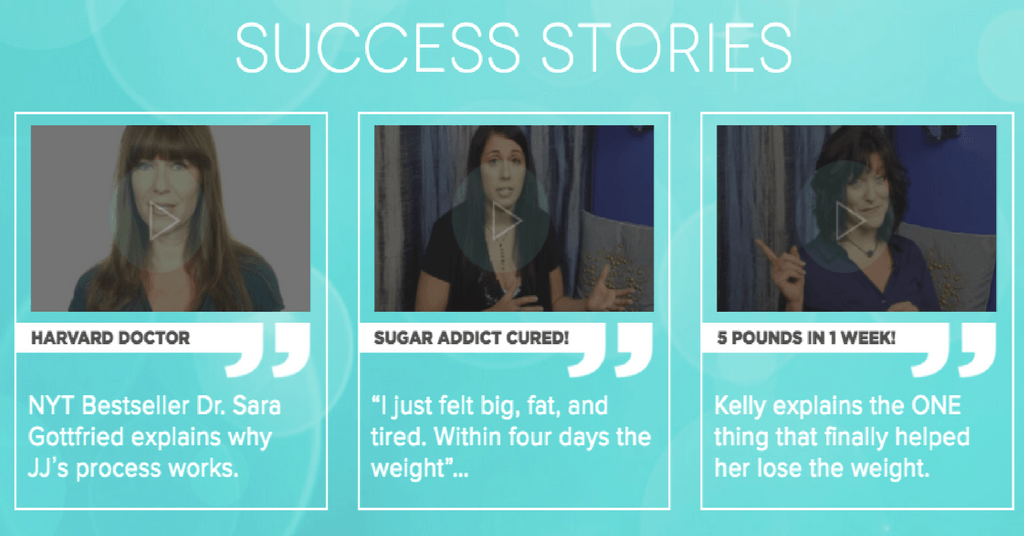 Here you can see how Bob Harper's testimonial is speaking directly to his lead magnet – "stronger than ever".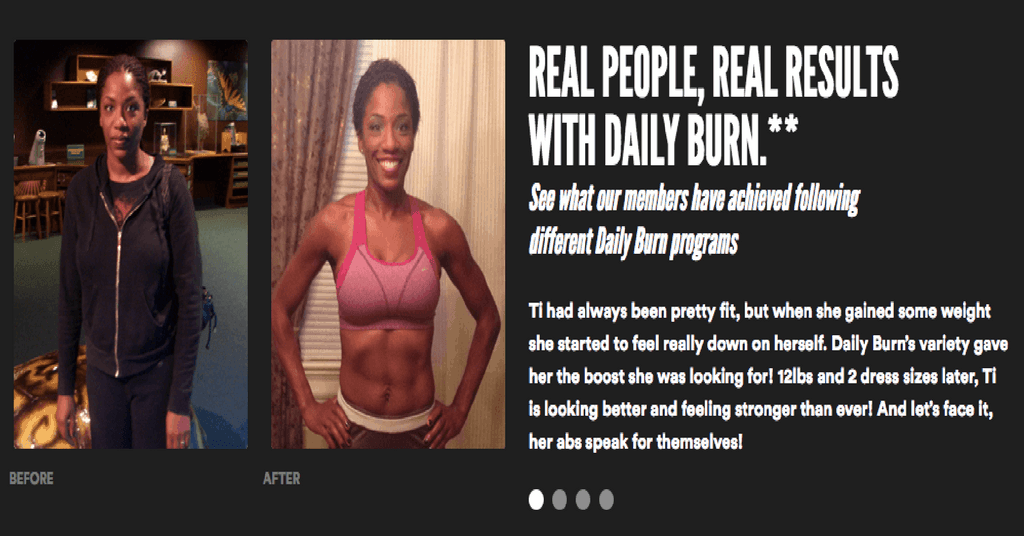 If you're getting an incredible endorsement, like the one that Dr. Hyman received from President Bill Clinton, make sure you show it with the lead magnet.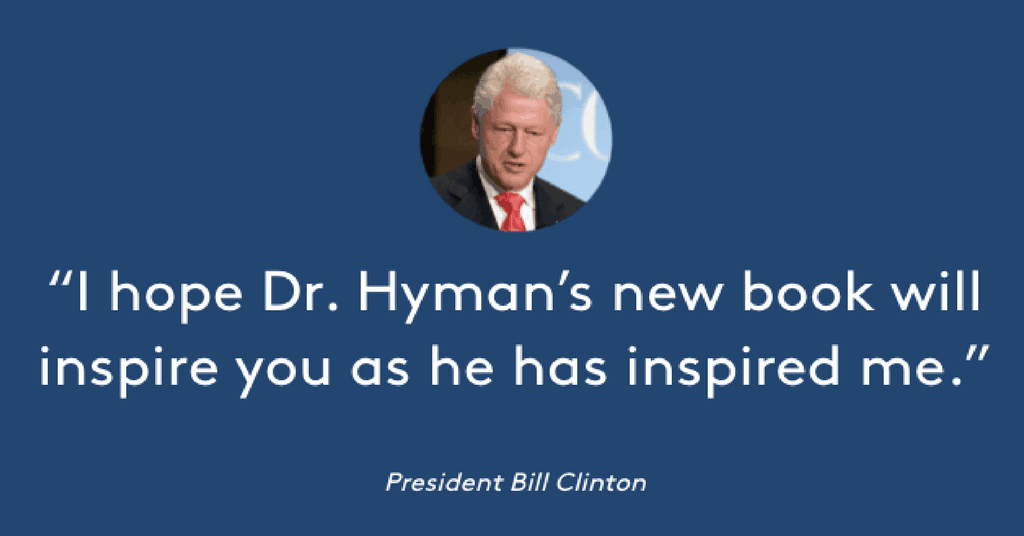 5. Include A Call To Action
If you're genuinely concerned about helping and serving people, then asking them to take some sort of action for you shouldn't seem unreasonable.
Your marketing strategy should include more than just one call to action because Calls to Action take place all throughout the 8 stages of the customer value journey.
If you're serious about becoming an online influencer then you, too, should be incorporating them into your marketing. Make sure they're incorporated into all 8 stages of the customer value journey:
Awareness Stage
Engagement Stage
Subscribe Stage
Convert Stage
Excite Stage
Ascend Stage
Advocate Stage
Promote Stage
Here's what online influencers consider when using calls to action with their offers:
They make the offer irresistible.
There offer is clear and specific.
 Online influencers add urgency or provide an incentive to act right away.
They make the call to action easy to respond to.
Online influencers' calls to action are prominent on the page
They avoid the call to actions that aren't very effective like, "Read My Newsletter".
This call to action, "YES! I'M READY!" is effective because it's speaking to the conversation that the prospect is already having in his/her head about needing a change right now.
"START NOW" might not seem like it's creating any sense of urgency but if you're unhappy or depressed it acts as an immediate lifeline. There's no better time to start to be happy than right now.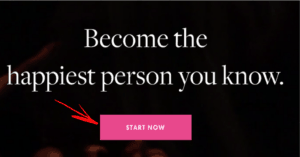 Try adding these 5 simple steps to your current marketing strategy and boost your influence today:
Create a lead magnet
Focus on the "wants" of your potential customers
Nurture your online relationships
Provide them with some sort of proof
 Create a Call To Action
Be generous, be yourself, and provide a ton of value before you asking for the sale.