Reach More People, More Often With Your digital Marketing
Helping Individuals and Companies Thrive Online In New Ways With Their Digital Marketing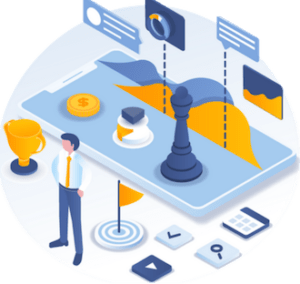 BE STRATEGIC
We see time and time again companies overlooking one crucial aspect of their online digital marketing: their marketing strategy. Proven digital marketing strategies for acquiring new customers and creating repeat and loyal customers needs to be part of your online success road map and it should be built in to your website and your business model. If you're not making an impact with your internet marketing you may be missing one or more of the 8 essential online marketing strategies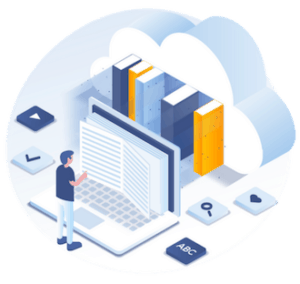 GIVE VALUE
The days of throwing up a website and calling it a day are long gone. Your current clients and future clients are savvy shoppers and they aren't looking for the prettiest or coolest websites to throw their hard earned money at. They're looking for brands and companies who demonstrate that they truly care about their needs and wants. If you're looking for more online traffic, look at how you are cultivating and nurturing your online relationships in your marketing pipeline.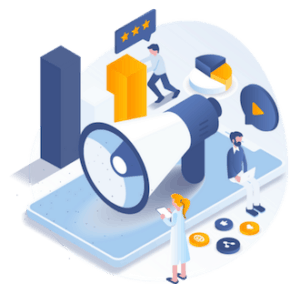 SHARE
There's more opportunities and ways to share your knowledge and talent with your market than you might think. Building your brand and being an online influencer is all about building relationships and offering more than what's expected and in new ways. We love helping companies stand out in their market by helping them stand apart from their competitors. Whether you make an impact with an email campaign, a mini course, a membership site or with a sales funnel we'll help your customers engage with your brand in new ways.
If you're looking to build a meaningful and sustainable online business that's driven by purpose and value without exchanging your time for money then you're in the right place. The byproduct of using meaningful and effective digital marketing strategies, processes and software, should allow you to create more personal freedom not make you a slave to your business.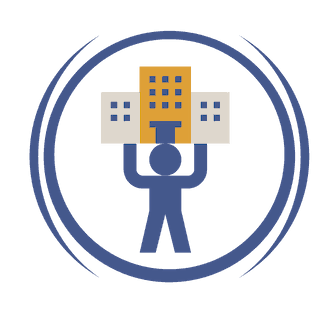 Small and Medium Size Businesses
Use systems, automations, and processes that build long-term business while operating and profiting outside of the time you spend working. Acquiring new customers and growing your profit doesn't always require scaling your employees or your resources.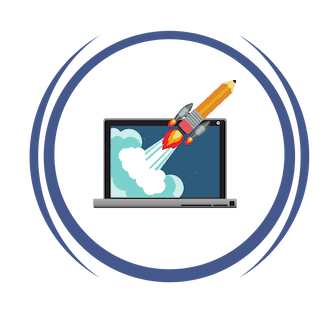 We provide strategy, guidance and execution to launch, grow and invigorate your business.
"Have to rave about this company! Behind the Brand Marketing has been a key part of growing my business. I have used the company for website design and development, as well as for SEO and content marketing. Tammy has been an invaluable asset, and I consider her part of my business team. She is results oriented, and knows how to get them. Highly recommended!!"
"Finally someone that says they are going to provide SEO and it actually works. We have rising in Google rankings to page one, our sales have increased and we couldn't be more pleased. Tammy is simply the best and we would highly recommend her to any business that derives sales from their website, and or searches. Thank you Behind the Brand."
"Five Stars for Behind The Brand Marketing! I couldn't be happier with what this company is doing for me. Initially I was just looking for a good website design, and I certainly got a more beautiful and professional website than I expected - very user-friendly and easy to navigate, and backed up with lots of search-term research (which I hadn't even thought of…). And we got our Google My Business Profile up and running too, but what really impressed me the most has been the follow-up. I am getting an education! Behind The Brand Marketing is giving me business consulting - including marketing strategies, how to blog effectively, and when and how to make offers and updates. And we are getting lots of traction, way more views than ever before. Thanks, Behind The Brand Marketing!"
"Behind The Brand Marketing did a lot of industry research and helped us clarify our vision in order create our branding and marketing strategy. They also suggested options that we just didn't think about. Our online presence is professional and looks fantastic! I've had so many positive comments come back on the look, feel and ease of use on our website. Before working with Behind The Brand Marketing, we didn't have any branding or online presence. I wasn't sure of what I wanted, but they were able to create our company name, brand identity and our website that reflects our values and vision."
"I love the look and feel of our branding, website and courses that Behind the Brand Marketing has created! Their digital marketing strategy sessions are very helpful, with lots of great guidance and great suggestions. Besides having a beautiful and functional website, I've learned some very helpful marketing strategies that I didn't know before and I've been in business for a number of years. Behind The Brand Marketing is very knowledgeable and methodical. Step by step, they'll put your digital business structure in place, and make sure every step is functional until moving on the the next."
"I didn't have any online presence before I started working with Behind The Brand Marketing. They captured my vision and the direction I wanted to go while offering very great digital marketing and business advice. I love my website and the success that I'm having online! As well, Behind The Brand Marketing has helped me develop my online business strategy, and continues to coach me on how to take charge of my website and marketing."
"Working with Behind the Brand Marketing was an excellent experience! My website design went smoothly and Tammy taught me how to edit the website myself if I wanted to (such valuable knowledge for a small business owner like myself with no prior idea how to navigate WordPress). The marketing strategy Tammy and I drew up has been solid over the past year, as well. If you're looking for business consulting, help with marketing, or a website build, I'd highly recommend working with Behind the Brand."
"Thank You, Thank You, Thank You, Behind the Brand Marketing! What a relief! We've had "help" from so many other marketing professionals but this company actually gets the job done. We have a beautiful website design we couldn't be happier with, a much improved Google My Business profile, and thanks to BBM's business consulting, it is all beginning to work together in a marketing strategy that fits our needs (and our maintenance abilities!). Thanks!"
Success Doesn't Just Happen, You Have To Plan For It!
At Behind The Brand, The Big Picture is all about strategy. A solid digital marketing strategy…
Let Your Digital Marketing
Acquire More Leads and Sales

Free Up Your Time

Reflect Your Purpose and Values

Simplify Your Business

Help You To Be More Productive